As 2021 comes to a close, we are saying goodbye to a year that has given us a roller coaster of emotions.
Now that we are welcoming 2022, let's focus on positivity and abundance.
Let your intentions drive you forward. Don't be afraid to embrace this new beginning.
It is a beautiful time for you to start over with a clean slate, to begin again with renewed hope… to try again, and hope that this time, it is right.
If you are in need of support and guidance, then do not fret.
All you have to do is get in touch with your zodiac sign, and you will know what to do.
Stay true to your authentic self and harness the power of your unique traits.
But I'll let you in on a litter secret…
Some of the most successful people in the world can also feel a little antsy about new beginnings.
And do you wanna know how they combat it? Through lucky crystals.
If you're not sure what's for you then read on and have a wonderful 2022 with your new charm.
Aries (March 21 to April 19) – Garnet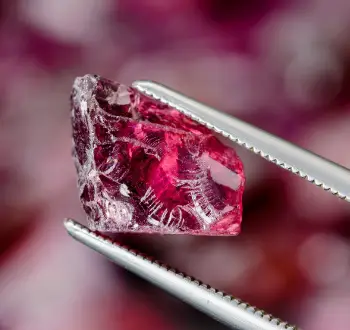 Those born under the Aries horoscope have the ability to rise to positions of leadership because of their boundless energy and tenacity.
Garnet is the year's greatest gemstone for Aries, since it may bring the wearer excellent health, fame, and fortune.
Garnet is a helpful stone for those who are intellectual, self-reliant, and driven, and it also helps them succeed professionally.
Taurus (April 20 – May 20) – Opal
Taurus people are polite and trustworthy. They enjoy peace and quiet.
This year they just need a little push to go for what they want, be it their dreams or romantic relationships.
This year's finest gemstone for Taurus is Opal, which strengthens connections and provides a lavish lifestyle.
Wearing an opal, which is said to be a symbol of love and happiness, may help you have a happier life.
Gemini (May 21 – June 21) – Jade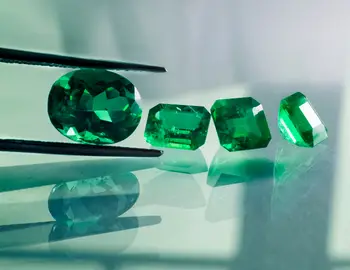 Geminis are intelligent and great thinkers.
They are extroverted and there's never a boring moment when they are around.
This 2022, their lucky crystal is Jade. It helps calm down emotions and thoughts. It helps get rid of negativity.
People born under this zodiac sign are naturally adaptable, and this gemstone may make them feel more confident and empowered.
Cancer (June 21 – July 22) – Moonstone
Loyalty, protection, intuition, and compassion are the characteristics of Cancer people.
They also have a tendency to be overly sensitive and moody, which makes them difficult to deal with sometimes. That's why their gemstone for the year is Moonstone.
Moonstone calms emotional stress and tension, especially after a trauma or shock. It helps balance emotions so that the wearer is not overwhelmed by them.
Leo (July 23 -August 22) – Cinnabar
One of Leo's most distinguishing traits is their capacity for compassion.
When it comes to energy, money, and respect, Leos are recognized for their generosity.
Their lucky stone for 2022 is Cinnabar. It is known as the Stone of Abundance and Peace, brings wealth, good fortune, peace, and prosperity to the wearer.
It is also known as the stone of happiness because it helps attract love and maintain relationships.
Virgo (August 23 – September 22) – Obsidian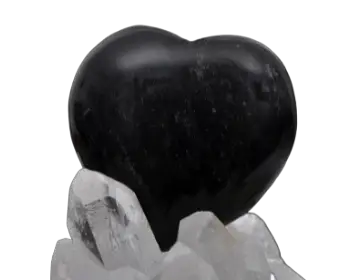 Virgos have an outward impression of modesty, self-effacement, hard work, and practicality, but their true nature is often one of warmth, sympathy, and kindness.
There tend to be overthinkers and this leads to a lot of worry and tension.
To combat this, they need an obsidian stone to turn them away from such things.
Obsidian is a lucky stone. It can cleanse the negative energy affecting their decision-making and handle their emotions.
Libra (September 23 – October 22) – Green Flourite
Libra people are warm, sociable, and outgoing. Like the Scales that represent the sign, they are frequently concerned with achieving harmony and peace.
Green Flourite is the perfect crystal for these people. It'll help them achieve a balance between body, mind, and spirit through its purifying energies.
It is also known as the heart crystal. It can help the wearer heal from heartache, past trauma, and emotional wounds.
Once it has guided the wear onto the right path, it will then attract love.
Scorpio (October 23 – November 21) – Tiger Eye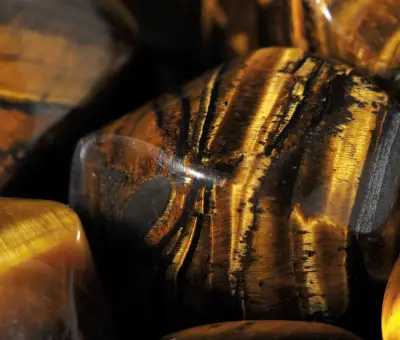 Those born under the star sign Scorpio are brave, determined, and loyal.
They may appear moody sometimes but once they are comfortable, they will instantly show that they feel at ease with the people around them.
This 2022, their lucky charm is Tiger Eye. It is a golden stone.
It's an excellent crystal to have if the wearer is looking to increase their wealth, boost money flow, or create more opportunities for growth or expansion.
It can bring abundance and prosperity to one's life.
Sagittarius (November 22 – December 21) – Citrine
People who are born under the sign of Sagittarius tend to be outgoing, optimistic extroverts who enjoy the respect and love of those around them.
Sagittarius people are loyal, intelligent, and sympathetic characters! Talented and discerning, they are really one-of-a-kind.
Their stone of the year is Citrine. It is known as a stone of manifestation and personal will.
The stone carries the power of the sun, which brings warm and comforting energies to whoever possesses it.
Citrine radiates at a frequency that can awaken one's creativity and imagination.
Capricorn (December 22 – January 19) – Purple Opal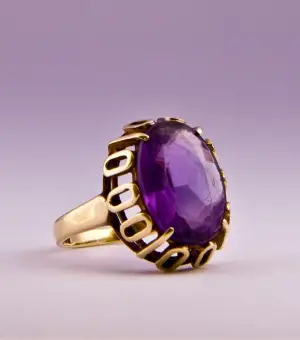 Capricorns are hard-working, goal-oriented bunch that doesn't mind getting their hands dirty.
They're willing to sacrifice a lot to succeed. Making their own rules drives them to strive for a high-ranking position in their respective fields.
Their lucky crystal is Purple Opal. It can help the wearer stay motivated and work hard to make their dreams come true.
If one's desires relate specifically to finances, purple opal can also be used as a good luck charm for financial success because it motivates them by creating balanced energy between mind and body.
Aquarius (January 20 – February 18) – Amethyst
Aquarius people are forward-thinking, independent and full of optimism. They are unpredictable and are easily bored with dull routines.
To start the year right, they should have Amethyst. It is an excellent stone to boost their personal wealth.
It can also help grow their business or share abundance with the people they love.
Pisces (February 19 – March 20) – Amber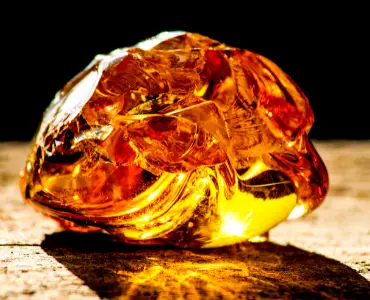 Pisces individuals are known to be emotionally sensitive and kind.
Because of this, Pisces people are known as some of the most compassionate people in the zodiac, and they will go to great measures to make others happy.
Their lucky crystal is Amber.
Amber is one of the oldest stones of manifestation, which means it's powerful enough to manifest an increase in your income flow and other forms of wealth.
Amber can also help one attain physical health, emotional harmony, as well as relationship bliss with its golden color that inspires ambition!
Did your stone for 2022 resonate with what you need this year?
If you want to armor yourself with the right crystals and make 2022 your best year yet then check out Manifestation Magic Boutique.
It is filled with stones that bring abundance and happiness while protecting you from negative energies.