Love… who doesn't want it in their lives?
I've had my share of failed relationships in my 30 years of existence on this planet. I have cried 😭, downed a tub of Ben & Jerry's 🍨, and had rebounds to ease some of the greatest heartbreaks 💔 in my life.
Still, I remain optimistic despite all of that. 🙏🏻
Call me hopeless romantic and old-fashioned — I am looking for the kind of love that would sweep me off my feet, a love that will wake me up with roses, and the type of love that celebrates relationship milestones. Yes, I am that woman. ☝🏼
I'm a sucker for chick-flicks and reality dating shows that are just ridiculously entertaining.
Most of my friends are either in long-term relationships, engaged 💍, or married👰🏼🤵🏻. I still have some single friends and they're the ones I get to see the most.
So, one day, on a drunken night 🍻 at our usual bar, we all agreed to do all the possible ways to find love. We've downloaded dating apps, and we did meet a few people; I, for one, went on a couple of dates with some people I met on these apps but all of them are fleeting.
I remain hopeful and I still let myself be open to love, in any way it arrives in my life, so every once in a while, with a face mask on at night, I would still check people out on these dating apps I would either sleep late talking to a stranger or wake up with a number of messages that are definitely a boost to my ego. 😆
Still, I know dating apps are not going to work for me, and I love the fact that some of the people I've met on these apps have turned into friends that I could go for a coffee or drink with. So, I'm still grateful.
One Saturday afternoon, I was hanging out with my friend and with nothing else planned for that day, we decided to go to a fortune-teller.🔮 It was my first time and the fortune-teller told me all these nice things, and then she recommended that I stock up on some stuff that can help attract love into my life.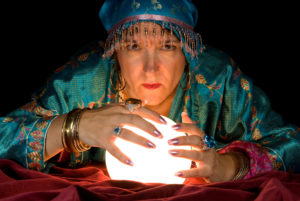 I caught a glimpse of a pinkish glare coming from her mirror that was located on the side left side of the room. I couldn't take my eyes off of it because it was a beautifully subtle shade of pink that is just lovely. When it was my friend's turn, I stood up and walked around — I walked towards where the glare is coming from and right there I saw this pink crystal sitting proudly on one of the fortune teller's console.
After our session, I dropped a casual comment about the crystal about how pretty it is. The fortune-teller smiled at me, and said, "Well my dear, it looks like you know what to get to find the love that you want." 😲
Ecstatic, she gave me the address to a crystal shop right around the corner and told me to get rose quartz in any form.
I wasn't as thrilled as the fortune teller but my friend and I decided to take a peek since we have nothing to do that day, anyway.
When I got in the shop I asked for rose quartz and man, was I presented with so many options. I chose a crystal that I can put in my room.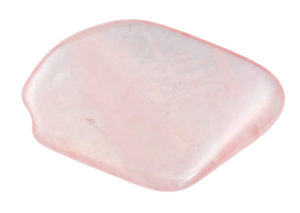 And as it turns out, the rose quartz can attract love and nurture all types of love in one's life. The lady in the shop gave me instructions on how to use it, care for it, like charging, etc.
When I got home, I researched how I can use rose quartz to my advantage and I did the easiest thing.
I would meditate 🧘🏼‍♀️every morning and place the rose quartz crystal where I am — then I would chant a single affirmation about the love that I want in my life.
I did this every day for I think more or less than a month. I love that it's such a relaxing experience. It opens me up to positivity and at the same time, the meditation-slash-manifestation calms my mind. 💆🏼‍♀️
But you know what's more surprising? I am now in a six-month stable relationship with an awesome partner. 👩‍❤️‍👨
I don't know where this is going but for now, I am very happy with how love is unfolding for me.
So, for the single ladies out there… here's a gentle nudge to get rose quartz and do what I did and watch your life change.
Now, I'm focused on nurturing the love I have in my life right now so I got a few more rose quartz crystals here to help me out.
Cheers to finding love! ❤️
Looking for rose quartz online? This is where I got mine, click here.