One of the most eye-catching crystals that you can get today is the Rose Quartz. Also known as the stone of the heart and the crystal of unconditional love, its pinkish shade is enough to make you fall in love.💖
The History of Rose Quartz
There are a lot of stories that date back centuries ago about the origin of Rose Quartz. Some stories originate from Greece 🇬🇷, while others in Egypt 🇪🇬, but one thing's for sure — rose quartz has been used by a lot of people a thousand years ago for various purposes.
Aphrodite & Adonis: A Love Renewed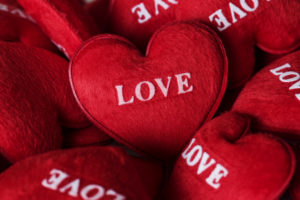 One Greek Legend tells the story of Adonis and Aphrodite — Adonis was attacked by Ares while he was in the shape of a wild boar 🐻, Aphrodite came to her lover's rescue but caught herself upon a briar bush.
Aphrodite's blood 🩸 mingled with Adonis', which produced the stained white quartz pink. Eventually, Zeus took pity and brought Adonis back for six months every year, which therefore made rose quartz become a symbol of a love renewed.
Cupid & Eros: To Inspire Love & Desire
Another Greek story says that Cupid and Eros brought the Rose Quartz to humankind in hopes that its gorgeous color would inspire love and desire in mortals. 💘
Isis: For Youthfulness
In Egypt, Isis would use rose quartz to maintain her youthfulness. In fact, the rose quartz facial masks that are now a huge hit in the market are said to come from the tombs of ancient Egypt. Furthermore, it is believed that rose quartz help keeps complexions clear and prevent wrinkles.
The Meaning & Properties of Rose Quartz
Rose quartz is believed to invoke feelings of joy, unconditional love, warmth, and emotional healing. The stone is associated with the water element in Feng Shui, which means that its healing properties are fluid.
Rose quartz can help wash out bad energies and emotions. It is also the main stone of the Heart Chakra, which helps in living a life from the heart.
Get our Rose Quartz Point Healing Crystal here!
Heal with Rose Quartz
Rose quartz can restore trust and harmony in relationships. It purifies and opens the heart to promote all kinds of love and deep inner healing. Count on rose quartz in times you need calmness and reassurance as the stone can bring comfort in times of grief. The stone also encourages self-forgiveness and acceptance.
Rose quartz can also strengthen and balance the physical heart. It helps release impurities from body fluids, helps reduce high blood pressure, aids chesty and lung problems, heals the kidneys, and helps alleviate vertigo. 💖
Looking for rose quartz? Check our Passion Palm Stone in Rose Quartz.