The global pandemic 🦠 has people locked in their homes. Many are expressing their boredom while some are looking for more productive activities aside from endlessly scrolling on their social media feed.
We get it — getting stuck inside your house can be such a drag, even for children. So, instead of having your children glued to their mobile phones, tablets, or computers, here are some activities that adults and children can enjoy at home.
1. Take Out the Board Games
Are those boards gathering dust in the attic? Now is the time to take them out and play with children. If you also have puzzles 🧩, now is the best time to put them together. What makes puzzles great is that they're stimulating. On the other hand, board games are a great way to bond with the family and to challenge each other.
2. Read Books
Set aside time to read. 📖 Now, you have the time to read the books that you've been meaning to read. Children can do this as well — all you need is to be firm with the time. Allocate an hour or two for reading, and eventually, you or your children will ease into it until it becomes a part of your routine.
3. Work Out
Whether or not you go to the gym, working out is important, especially these days.🏋🏻‍♂️ Fortunately, there are a lot of workout routines that you can do even without equipment — thanks to YouTube along with other apps, you can stay active while you're inside your home. Who said that you can't work out at home? You can also encourage your kids to join you while you're at it.
It would be best if you can choose workout videos that are entertaining and fun, so your children will be encouraged to work out with you.
4. De-clutter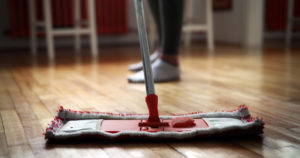 You have all the time in the world now to de-clutter your home. 🧹 Use this opportunity as well to sanitize every area! Start with your closet — take out the clothes that you no longer wear. For kids, you can ask them to help you by organizing, folding, etc. If they're old enough to organize their closets, ask them to do so and have a reward system in place such as whoever finishes first or the one with the most organized closet gets a prize.
The prize can be as simple as getting an extra hour to play a video game or perhaps their favorite snack.
On the other hand, adults can highly benefit from de-cluttering especially in times like this. Cleaning your house can help relieve your stress and anxiety about what's going on in the world today. Consider it therapy for your mind, body, and soul.
5. Cook Healthy Meals
Cooking is now an essential part of our days 👩🏼‍🍳 — and while you're at it, why don't you whip out some healthy meals to boost everyone's immune system in the household? If you have kids, you can ask them to help you cook. For older kids, you can start teaching them an important life skill, which is cooking.
To make it even more interesting, why don't you ask your kids to come up with a delicious healthy meal that they can make with you?
6. Charge Your Crystals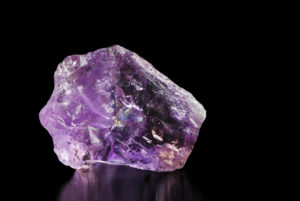 If you have quite a huge collection of crystals and you haven't had the time to charge them, then you can do it now. Charge your crystals under the sun and make sure to wipe them to keep them looking good.
And while you're at it, why don't you learn more about crystals and see how you can use it amid the health crisis? Maybe you can use a specific crystal to clear your mind and ease your anxiety.
7. Practice Manifestation
Manifestation is a process, and now that you have a lot of free time at home, commit to practice manifestation a couple of minutes per day. With so many things that are happening, now is the perfect time to practice manifestation. At the same time, this is also a great way to meditate. 🧘🏻‍♂️
Love and light to you! ❤️